Sanuk The Donny Sandals Men's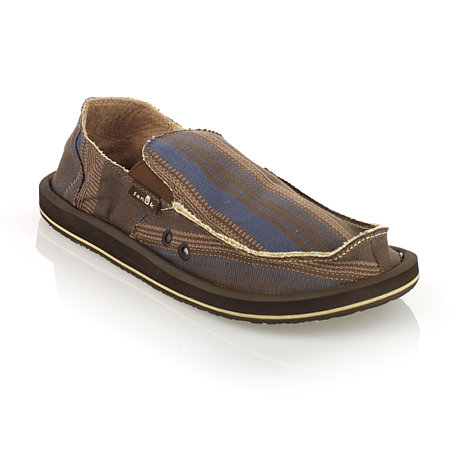 It's physically impossible to be in a bad mood when you slip into these Donavon inspired originals.
Inspired with a surfer's mentality these shoes know how to "chillax". Their soft molded sole and canvas upper will have you skipping down the beach checking out what sets are coming in. If you lack a beach these shoes work perfect at the pool, pond, swamp or even the Bog of Eternal Stench!
Surfer / Musicuan Donovan Frankenreiter's signature model
Multicolor canvas upper
Soft molded EVA footbed
Rubberized EVA Happy-U sole
Ergonomic footbed
Anchored straps
MPN: SMF1002
Brand: Sanuk