66 Degrees North Kaldi Sweater Women's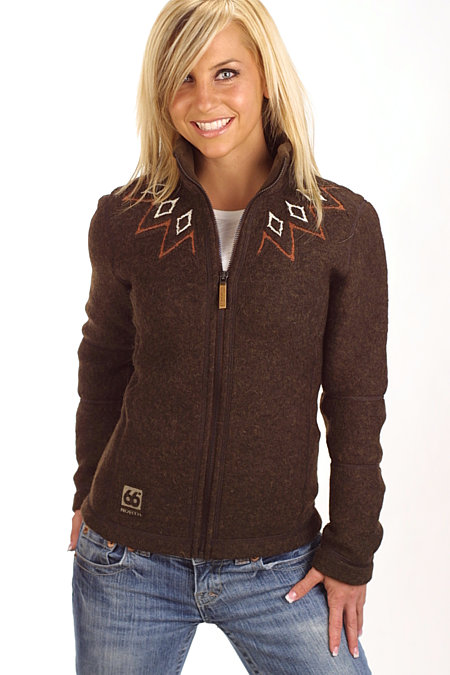 Icelandic designed sweater any woman has to fall in love with.
The 66 degrees north Kaldi Women's sweater is a new technical wool Icelandic sweater with an embroidered abstract interpretation of Iceland's traditional sweater on the chest. A top seller in the US, this Icelandic inspired, quietly technical wool blend piece mixes tradition, warmth, fashion all in one jacket.
Virgin Wool Blend
Authentic icelandic embroidered design on front
Leather zipper pulls
Slim fit, articulated elbows
Embossed with 66 north logo
Fleece lined collar
MPN: K11734
Brand: 66 Degrees North
66 Degrees North Woman's Sizing Chart
Please note that all measurements are in inches. 66 Degrees North products are European sized which usually translates to one size larger that you normally purchase.
Ladies

XS

S

M

L

XL

XXL

Chest
31.9
33.1
34.6
37.0
40.2
43.3
Waist 
24.4
26.0
28.0
30.3
33.1
35.8
Hips
34.6
36.2
38.2
40.6
43.3
46.1
Height
63.8
65.0
66.1
66.9
67.7
67.7
Inside Leg
29.9
30.3
31.1
31.5
31.9
31.9
Sleeve
22.6
22.8
23.2
23.6
24.0
24.0
Features & Options
Neck Style:

Mock Neck

Sleeve Type:

Long Sleeve